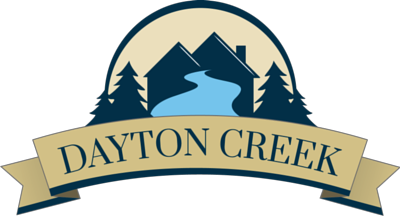 Have a question? Call
us at 913-225-4500
Record Sales at Dayton Creek
Starting 2020 off Strong
Sales have been at a brisk pace since Phase II opened, so we encourage buyers to visit soon. Within the last 45 days, there are currently 14 pending contracts. We have 18 spec homes available at all stages of constructions to meet your needs. You may also tour one of our seven furnished model homes and experience the craftmanship of our builders and the quality of the overall community. There is a floor plan to suit every need, desire and lifestyle.
At the intersection of affordable and luxury, Dayton Creek checks off all of the boxes in a new residential community. Located near 191st Street and 169 Highway in Spring Hill, we feature a wide array of floor plans crafted by some of the Kansas City area's most celebrated homebuilders. Whether you are looking for a ranch, reverse 1-1/2 story, spilt-level, 2-story single-family, walkout, or cul-de-sac lots, you will find a new place to call home.
The Cottages are now available and mark just the beginning of what homebuyers from young professionals, to new families and even to mature retirees will find comfort in. With a wide variety of lot options and home designs, we offer diversity and affordability– with lots priced as low as $39,000.
Community amenities at Dayton Creek include walking trails, a pool and water park, a children's playground, pickleball, basketball courts, a versatile fitness center, putting green and a picnic shelter with outdoor grills. You will have access to all these amazing amenities for only $600 annually.
Families with children will enjoy close proximity to Spring Hill area schools and even greater accessibility with the new Dayton Creek Elementary School that will open in 2021. Dayton Creek is also conveniently located within a few minutes of a variety of lifestyle amenities including shopping, medical facilities, grocery stores, banks, dining and entertainment.
We extend an invite to help anyone in the market looking for affordable luxury in a beautiful part of the metro area to connect with us. You will find confidence in your decision to call Dayton Creek "home" for years to come. Visit Dayton Creek today and you will be amazed.
(Check back for additional updates on all things Dayton Creek.)
​